---
<![if !vml]>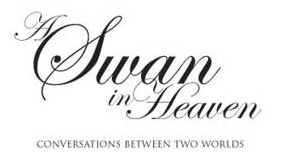 <![endif]>FOR IMMEDIATE RELEASE
Contact: Amy Henry Channeled Messages From a 16 Year-Old Boy on The Other Side
Shed Light on Life, Death and Human Relationships
November 1, 2007 -- Two years before 16 year-old Danny Mandell died from a degenerative metabolic disorder, his mother began developing some unexpected psychic abilities. She had no idea at the time that she was in training for the remarkable experience of receiving messages from Danny after his death, and the resulting dialogs between mother and son form the foundation of a new book called "A Swan in Heaven: Conversations Between Two Worlds," entering the marketplace this month.
What makes this account unique in the world of channeled books is that during his life this extraordinary child was severely disabled and unable to speak. But after death his language was fluent and his words were insightful and eloquent. Danny's death released him from an eight-year struggle with a degenerative disorder that had transformed him from an active, healthy boy into a wheelchair-bound teenager who wore diapers, was unable to talk and could not use his hands. He was completely non-verbal during his last years of on earth, but within an hour after his death, he began "speaking" to his mother, guiding her to publish his words in a book that would have a unique perspective, not just on the journey of the soul, but on the subject of intimate relationships and the power of meditation and forgiveness to transform them.
An unlikely topic for a teenage boy, but not surprising considering that Danny spent the entire duration of his illness in the midst of his mother's emotionally -- and sometimes physically -- violent marriage. Against a backdrop of chaos and instability, Danny's message of personal responsibility, forgiveness and acceptance teaches that from a spiritual perspective, there are no victims and no perpetrators because all relationships are created by the participants long before they physically begin on earth. Danny's perceptions of life, death and disability shine like a beacon and cut like a knife, guiding us toward higher and healthier ways of understanding ourselves and our relationships.
"Danny and I had a telepathic connection throughout his life, but it was no different that what most mothers experience with their children," says his mother Terri Daniel, who changed her last name in his honor. "But as his illness progressed and his power of speech diminished, the stronger my 'intuitive hearing' became. I never imagined how easily his communications would come through after his death, and I was amazed at how detailed and clear they were."
Terri points out that as channeled books continue to move from the fringe to the mainstream, people are beginning to understand that wisdom from guides in the non-physical is available to everybody, not just to prophets, psychics or a chosen few.
"It's always accessible, it never changes, and anyone who asks for it can receive it," she explains. "It's simple universal truth, presented with no judgment, no dogma and no agenda. Emotional and spiritual education is available to us in many forms from many sources, beyond psychology, traditional religion and human experience. There are eager teachers in other realms waiting with infinite patience for us to tune in and start listening."
In addition to addressing intimate relationships (one of the most challenging platforms we choose for furthering the soul's growth), Danny's messages also speak to broader spiritual questions, including: